Letter from the President:
The Socialization of a "Civic"
Our community regards our civic as the place to go when they need guidance in civic matters, a place to vent and naturally a place to get answers. All that is well and good, but have you ever thought about the social aspect of being affiliated with a civic. I went to the dictionary to get the meaning of the word "civic" and the definition of "social".
civic: a branch of a political science that deals with civic affairs
social: getting along with others, having to do with human beings living together as a group in a situation in which their dealings with one another affect their common welfare
Would you believe how one interacts with the other? Years ago, when I began my community activism, it started as a quest to just get a few things "done" in the neighborhood. I realized that my neighbors were all expressing the same sentiment. Little did I know that because of an ugly black roof sitting on top of the Septa tracks at Cresson and Jamestown Streets, Manayunk Neighborhood Council would fuel my energy for the next 13 years.
So all you couch potatoes that keep "bitchin' n' moanin'" that its all the "same old, same old", I share in your frustration, but I relish the challenge. There are some great citizens on our board and in our audience. I have grown in not only relationships with the movers and shakers, but with the Manayunk rowhousers.
Our community members are our first priority and participation is just as important. Lasting relationships have been formed through activity in MNC. So if you want to get social; get civic!
Kathy Tomosky
President

COMMUNITY VISION STATEMENT IS BEING DEVELOPED
At last month's General Meeting, the Manayunk Neighborhood Council began the process for developing a Community Vision Statement. In essence, this Community Vision Statement will be a summary paragraph of the community's prediction for itself in ten years. It will be developed by a broad representation of community members, so that it may receive community-wide support. Ultimately, the Community Vision Statement will be used as a compass to guide our efforts to create a better, more livable community. The process includes going through the following steps:
Define the community boundaries
Inventory and analyze the available resources
Write and adopt the vision statement
Develop a plan of action
Implementation of that plan
The Community Vision Statement project was well received by the general membership. Arte Verbrugghe and Joe Clemens gave an enthusiastic presentation on the overall purpose and process for developing a Community Vision Statement. They also initiated the first step in the process with a brainstorming session on the community's strengths and weaknesses, which were verbalized by the general membership. These lists of strengths and weaknesses will now be used by a Steering Committee for developing the Community Vision Statement.
After their presentation, Arte and Joe also enlisted the support of the general membership by asking that interested members sign up for the project's Steering Committee. Twelve members signed up for this committee, and people from the other community civics will be asked to join as well. This Steering Committee will have its first meeting during the month of July to continue the process for a Community Vision Statement and to start planning for a community-wide Open House in September.
If anyone is interested in finding out more about the Community Vision Statement or would like to join the project's Steering Committee, please come to the next General Membership meeting and speak to Arte Verbrugghe or Joe Clemens. The goals of this committee include:
Membership from all organizations
Reaching out to the public, private and nonprofit sectors
Being inclusive, not exclusive
Expecting differences of opinion
Not to get stuck in the past, but rather plan for the future with a positive approach.

MNC Approves Interac Development
David Bolin, Executive Director of Interac, and Cyndee Wishkovsky, Director of Aging Services, gave a presentation at the May Manayunk Neighborhood Council meeting on their proposed development for 4200 Mitchell Street. The plans include an adult day care center and affordable senior housing. Marketing studies have shown a high level of need for senior housing in the community.
The one-story building will be used for adult day care and may include a commissary and laundromat. The larger building will be converted to independent senior housing. Apartments will be predominately one bedroom and the maximum income level for residents will be $20,000 a year.
Interac entered into a partnership with the Friends Rehabilitation Program. Rehabilitation refers to renovation of housing. The Friends group has rehabilitated several housing units for seniors in other neighborhoods. HUD will assist with funding so they will have to comply with federal regulations.
Manayunk Neighborhood Council applauds Interac for this venture. A letter in support for this project has been sent to Interac.

Council Cashes in on Credit Union
Members of Manayunk Neighborhood Council can now add to their list of benefits the ability to join the Police and Fire Federal Credit Union (PFFCU). The Credit Union recently added a branch in the Andorra Shopping Center.
Credit Unions are a good alternative to banks. All your banking could be done using an ATM with no surcharges. Please review the list of membership benefits and consider joining the Police and Fire Federal Credit Union. To join call Chris Clark at the Andorra Branch at 215-508-4145.
Savings
Savings
FREE Power Checking
Money Market Accounts
IRA's
Certificates
Credit Options
New and Used Auto Loans
Auto Option - Alternative to Leasing
Signature Loans
Personal Lines of Credit
VISA
Student Loans
Home Loans
First Mortgages
Home Equity Loans & Lines of up to 115% LTV
Brokerage & Insurance
Mutual Funds & Annuities
Term & Universal Life, Long-Term Care, Auto & Homeowners Insurance
FREE Convenience Services
Direct Deposit
24 Hour EXPRESS Banker
PC EXPRESS
Bill Payer
VISA Check Card
300 No Surcharge ATMs
Internet Access -- Coming Soon!
Branch Locations
901 Arch Street
Andorra shopping Center
7500 Castor Avenue
Grant & Academy Shopping Plaza
South Broad Street- across from Veterans Stadium (Opening December 1999)
Branch Hours
Monday - Wednesday 8:30 AM to
4:00 PM
Thursday & Friday 8:30 AM to 7:00 PM*
Saturday 8:30 AM to 2 PM
901 Arch St closes 6 PM
Bank From Home
PFFCU Telephone Member Service Representatives can answer your questions, give you account information, take loan applications, open accounts and more! Best of all, you don't have to leave your home or office.
Telephone Service Hours
Monday - Wednesday: 8:30 AM to 4:00 PM
Thursday & Friday: 8:30 AM to 6:00 PM
Saturday: 8:30 AM to 2 PM
Important Numbers
Telephone Member Service: 215-931-0300, 800-228-8801 (outside of 215 area)
Express Banker: 215-931-0315 or 800-448-4041
E-mail: MemberService@PFFCU.org
VISA Customer Service: 800-237-6211
Andorra Branch: 215-508-4145

Venice Island Public Space Proposal:
Presentation for Public Space
Stella Ling will present her proposal for public space on Venice Island at the July 7 General Meeting. The project seeks to reveal the physical memory of the Island, which was once an artery of industrial mills and factories along the Manayunk Canal and part of a larger history of a prosperous and flourishing town in Philadelphia during the nineteenth century.
The space selected for the project is the part of the island between the Green Lane Bridge and the historic Pennsylvania Railroad Bridge. The space will be transformed into a park-like setting. The existing ruins and stone wall will serve as spatial definitions as well as functional and aesthetic elements. In an effort to contribute to the ongoing development of Venice Island, the project hopes to contribute to the rich history of Manayunk and its community life through recognition of its past, and a reminder of its linkage to the present community.

Garden Club Meets : July 19th
On Monday, July 19th at 6PM the MNC Garden Club will meet at Smith & Hawken. Following the meeting at 7PM, members are invited to stay for a wine tasting hosted by Chaddsford Winery.

"Rails Through Manayunk"
Harry Garforth, Jr., the author of the just released softcover book, "Rails Through Manayunk" will be a guest speaker at the July 7th meeting of MNC. This book will appeal to residents, visitors and persons interested in railroad history. The 72 pages contain a vintage map and 88 black and white photographs.
Come meet the author and be transported back in time to an era of Manayunk's railroad heyday.

Remember the Manayunk Club
A community can be defined by what it collectively considers valuable, whether its values are defined by institutional beliefs (religious, educational) or by some ideal or vision of what the community should be. Directing the energy of its citizens toward the reality of that vision is the job of the community leaders. In its quest, the community needs to honor the past as well as the future. We in the 21st ward of Philadelphia have a rich heritage, which should be respected and preserved. In our present situation, the reminders of our past are being threatened by encroaching development. We have witnessed the removal of certain landmarks for the sake of progress and, now, with the increasing value of land, we are heading swiftly toward the loss of the very heritage which, for many, defines their personal family histories and, for others, defines the landscape they have chosen to live in. Manayunk Neighborhood Council has decided that, in order to protect the treasures we have and to ensure that the history of our region continues on into the 21st Century, it will work with the city's Historical Commission to preserve certain significant buildings and sites around our town which are in danger of being destroyed.
First established in 1955, the Historical Commission's role is to protect important structures, which enrich the historic, cultural, economic, and architectural heritage of the city by giving these structures official historic designation. More than 5,000 entries appear on the Commission's Philadelphia Register of Historic Places already and Manayunk is eager to join the designees. We have many intact examples of our 19th Century industrial heritage along Main Street but we also possess residential gems throughout our region.
Our first nominee for designation as an historic building and landmark is "Fairview Cottage", known to most residents as the Manayunk Club. Its use during the 20th Century has been mostly as a private drinking club but "Fairview" had a long and prestigious history before then. Built between 1857 and 1861, it was home to three of the most successful millowners in this milltown; John Campbell who built it (owner of the Crompton Mill and the Union Mill), James Preston (owner of the Preston Mill, Wabash Mills and Sciota Mills) and Joseph Adams (owner of the Arcola Mills and Shur's Lane Mills). Not only is its economic heritage key to this area but its location and visibility is as important a landmark as the arched train bridge. "Fairview" is a true symbol of Manayunk.
If "Fairview" receives the designation of Historic Place it will be an honor for the people of Manayunk and their heritage, a source of community pride. For the owner of the property it opens up possibilities for Federal Tax incentives for historic preservation, grants and low interest monies, which allow for the continued care and upkeep of a historic property.
The Historical Commission's vote whether "Fairview Cottage" receives historic designation probably will take place this summer. Check the Crier for future updates about Manayunk's first local historic designation.

MNC Reacts to New MDC "Improvements" Plan
At a mid-June meeting with MNC, the Manayunk Development Corporation showed members of the MNC board plans for functional and aesthetic improvements MDC intends to make along the entire length of Main Street -- and, in several cases, off Main Street -- using money received from the Pennsylvania Department of Transportation and the Philadelphia Streets Department. Most of the funding will be spent on lighting and signage. Some of the highlights of the plan are:
Existing street lights will be replaced with replicas, which are safer, and longer lasting. It seems the old streetlights were not grounded properly and someone was badly shocked in the past because of the faulty wiring.
New pedestrian lights will be placed above crosswalks. These lights are smaller scaled than the roadway lights and have a modern industrial look, which should be in keeping with Main Street's industrial past. The crosswalks will also be painted to indicate safe crossing zones.
Part of the signage package is to create portals at entrances to Main Street by placing lighted lettering spelling out "Manayunk" on the commuter rail bridge on Leverington Avenue, the arched SEPTA bridge at Green Lane, and the commuter rail bridge over Shur's Lane. The Main Street and Ridge Avenue intersection would have a large (12'x24') sign on a pole similar to expressway signage with a slogan and a large billboard on the reverse side.
At our meeting with MDC's Kay Smith there was strong objections to some of these plans. We thought that the signs are misleading since Manayunk is more than just Main Street so we suggested that they say "Main Street, Manayunk." We also voiced an objection to the Disneyland atmosphere that this sort of thing could engender. But mostly we objected to the large sign at Ridge and Main. It made Manayunk seem like just some exit off a turnpike. It was not the image we want for Main Street.
Other planned signage will include directional and informational postings that will indicate parking areas, train stations, parks, and shopping. Most of these guideposts seem useful and aren't too obtrusive.
The best part of the plan is that the lighting on the Green Lane Bridge will be restored. The original lights which were removed a long time ago will be remade in modern materials with brighter lights so that the bridge will be safely lit and look beautiful again.
This plan also includes some sidewalk repairs and landscaping which are always welcome.

MNC Updates
On Tuesday, August 3rd from 7PM to 9PM, Manayunk Town Watch will be joining with local officials, police officers and concerned citizens for a Town Watch Night Out. Showing the solidarity of the entire community against crime, the rally will kick off in Pretzel Park at 7PM and the group will then walk through several blocks of the surrounding neighborhood.

Buca DiBeppo Restaurant-MNC has no opposition since the owner of this site has complied with our request for a deed restriction meeting our criteria.
4255 Main Street- we found no opposition from our members to the demolition of part of the building and construction of additional space.
Realen Properties (for Connelly site) MNC has written a letter to Mr. Dennis Maloomian stating our position of opposition to a project of this magnitude.
Dranoff Properties- no action has been taken at this time for the proposal for the Namico site on Flat Rock Road for 150+ apartments.

Great Day in the Park!
North Light Community Center held its annual Bicycle Challenge on Saturday, June 5th in Pretzel Park. There were time trials, special demonstrations, all kinds of contests displaying bicycle skills, safety workshops and lots of fun.
Radio Station Q102.5 was there as a sponsor and provided gifts for the crowd. All the participants received a free lunch, gift bags and a chance at winning some bikes. This is the kind of wholesome family activity we need more of.
There was full participation from the police, including free engraving of bicycles as a theft deterrent. Folks from MDC were there and MNC did its part by running the food concession. The only thing this event needed was more people to cheer the kids on!

Pretzel Park Gets a New Park House
In 1988 the Manayunk Canal Committee negotiated with the City of Philadelphia and adopted Pretzel Park. It has been responsible for cutting the grass and other maintenance needs since then.
The $50,000 committed by City Council to the design and construction of a new building in Pretzel Park was obtained through the efforts of the Manayunk Canal Committee, Manayunk Development Corporation and the Manayunk Neighborhood Club Garden Club.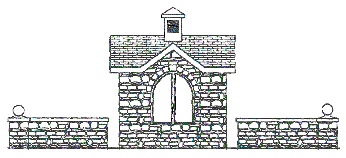 The council crier June 1999 Issue
| | |
| --- | --- |
| President | Kathy Tomosky |
| Vice President | Liz Turella |
| Treasurer | Jane Glenn |
| Recording Sec. | Karen Smith |
| Corresponding Sec. | Arte Verbrugghe |
| Trustee | Ginger Restemeyer |
| Sgt.-At-Arms | Tim Downey |
Next Meeting:
Wednesday, July 7th at NLCC 7:30 PM
Parking available in the lot at St. Mary's Church